Tucker
Monk Parakeet (Myiopsitta monachus)
Tucker came to Animal Wonders in July 2013. She is the sweetest little girl, loves to cuddle with everyone she meets! Monk Parakeets are also known as Quaker Parrots, they were originally native to South America, but has been introduced (either intentionally or escaped pets) in many areas around the world. Locally, the Monk Parakeet is illegal to own as a pet bird in the state of Kansas. We have observed and photographed breeding colonies in Dallas and Austin, Texas.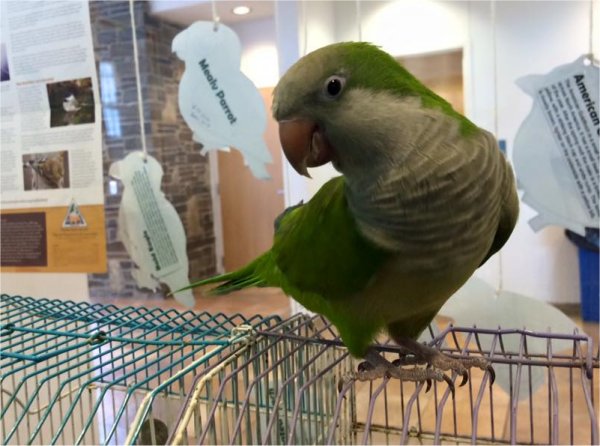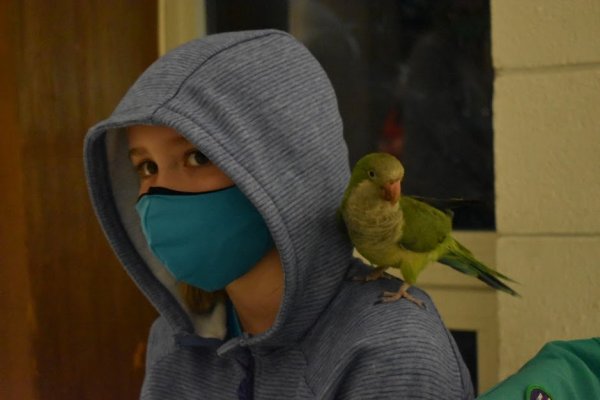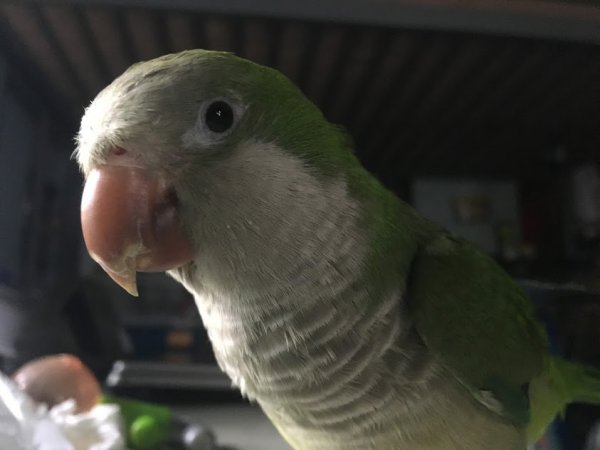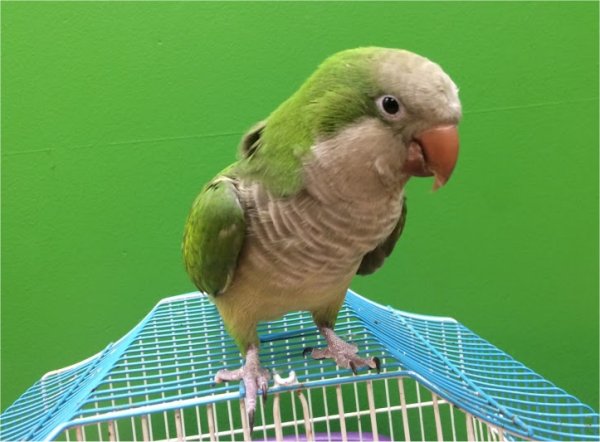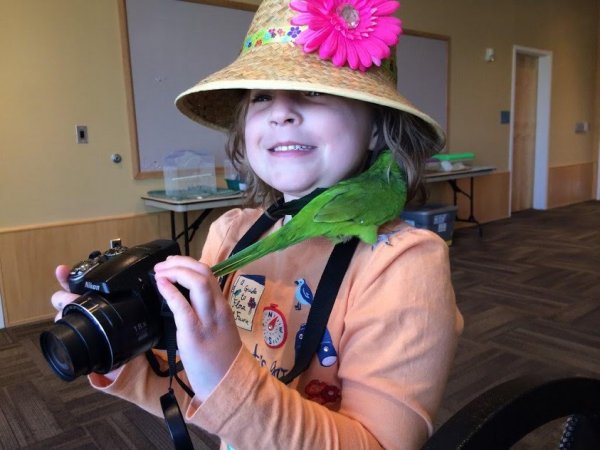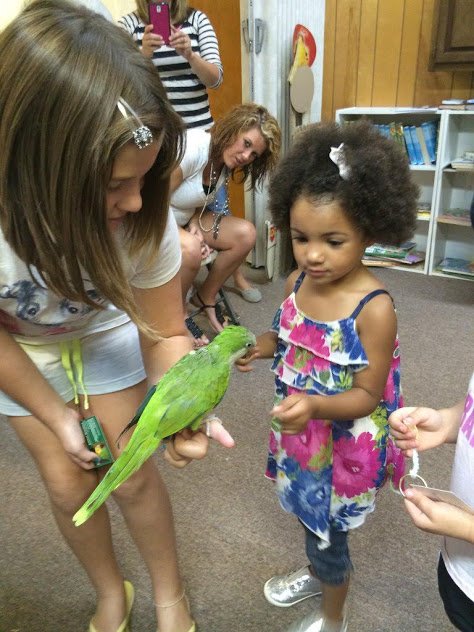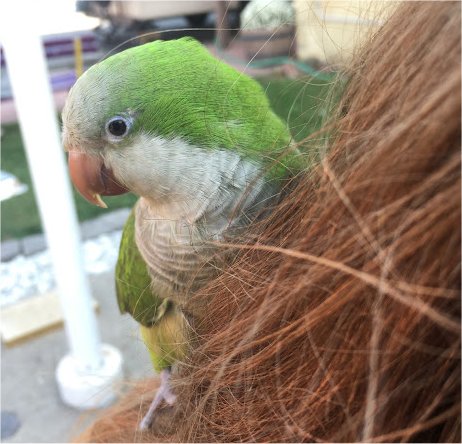 ---
The beauty and genius of a work of art may be reconceived, though its first material expression be destroyed; a vanished harmony may yet again inspire the composer, but when the last individual of a race of living things breathes no more, another heaven and another earth must pass before such a one can be again. - William Beebe, 1906
---
Animal Wonders
We depend on our programs & donations to help fund the care and housing for our animals, most of which are either rescues or surrenders. We seem to be always taking in new animals that need a home or different situation, their care adds up. If you would like to help support Animal Wonders, it would be greatly appreciated. We are always in need of donations, caging material, lumber, crates, aquariums, straw, & newspapers.
Contact
Animal Wonders,LLC
Address : 405 W, 10th St, Holden, MO 64040

E-mail : info@animalwonders.net
Phone : 816-807-4748