The Animal Wonders KC Team
Dan Cowell is the founder of Animal Wonders, LLC and has been working with exotic birds and animals since 1986. His favorite avicultural subjects are Galliformes & Anseriformes and he currently maintains an extensive avicultural and conservation website on the two orders, www.gbwf.org. Dan spent several years as a zookeeper at the Kansas City Zoo, working with a variety of animal species such as serval, mongoose, cheetah, reptiles, and of course, many species of birds. Dan studied biology & public relations at University of Central Missouri as well as serving in the US Army in the early 1990s. E-mail Dan at dan@animalwonders.net.
Varick Cowell is the youngest and most outgoing member of the Animal Wonders team. He assists when he's able to, but is currently a full-time student. He is also our resident "expert" on the Ivory-billed Woodpecker & the Carolina Parakeet (be sure to ask him about them). It is great to have a member of the team to show other kids his age the importance of conservation and not to fear the animals. His entire life has been spent around animals such as kangaroos, camels, snakes, & birds of all types. His favorites at Animal Wonders are his little parrots, Tucker & Dutchie Bluey.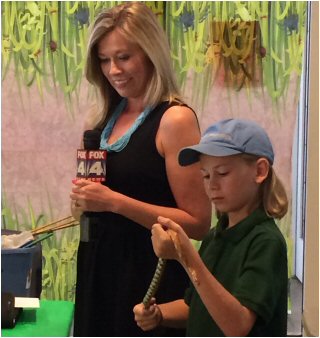 Animal Wonders was started in 2008 after seeing the interest for conservation and animal education from students we have worked with. Having many years experience with such species, the educators of Animal Wonders do not condone ownership, approve use of or will ever expose children to wild cats, wild dogs, great apes, large snakes, or any other potentially dangerous animal. Our animals are for educational purposes, they are not circus acts or performers. We strive for as natural behavior as possible for a captive wild species. We strive to encourage & educate responsible animal ownership.
We depend on our programs & donations to help fund the care and housing for our animals, most of which are either rescues or surrenders. We seem to be always taking in new animals that need a home or different situation, their care adds up. If you would like to help support Animal Wonders, it would be greatly appreciated. We are always in need of donations, caging material, lumber, crates, aquariums, straw, & newspapers.
---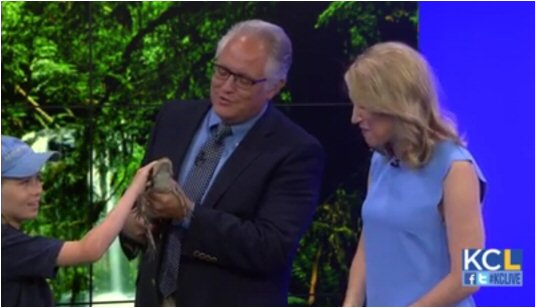 Varick sharing friends with hosts Joel Nichols and Michelle Davidson of Kansas City Live on KSHB NBC 41
Segment aired on July 15, 2015, watch on KC Live or on YouTube.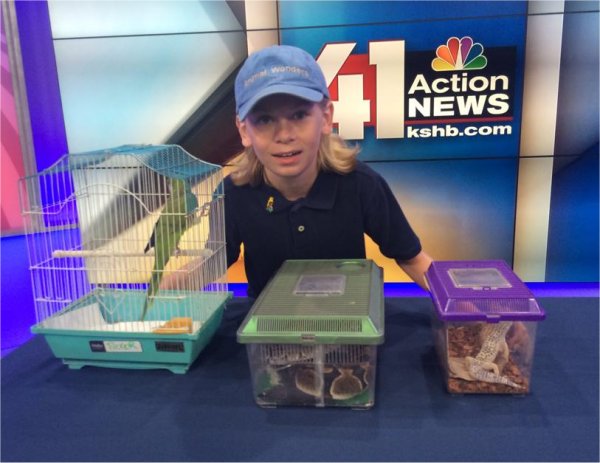 Dan & Mary sharing friends with Michael Mackie, Co-host of Kansas City Live on KSHB NBC 41
Segment aired on February 13, 2013, watch on KC Live or on YouTube.

---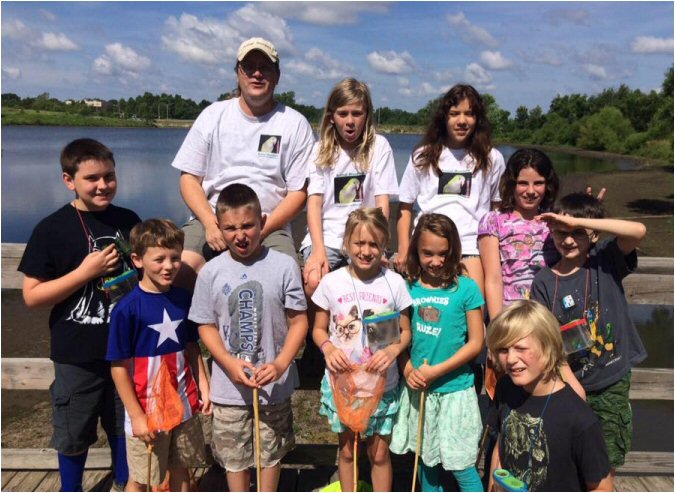 Lee's Summit, MO Summer Camp June 2016




---
Animal Wonders, LLC © 2016
Animal Wonders
405 West 10th, Holden, MO 64040
816-807-4748
info@animalwonders.net