Toes
Leopard Gecko (Eublepharis macularius)
Toes is a surrender Leopard Gecko that came to us in 2016. He was purchased at a pet store as young gecko and placed in an aquarium with an adult Leopard Gecko. No introduction took place, he was just stuck in and the established lizard proceeded to attack him, biting off nearly all of his toes. He was returned to a local pet store in very bad condition, they did not want him because he "was blind and ugly". We got word and took him immediately. He had shedding issues around his eyes as cannot remove the skin due to his missing toes. Varick worked hard on his face and we are happy to say that he is not blind and definitely not ugly! He requires extra attention during shed, but is doing great today and we use him to teach about the importance of research before purchasing any pet.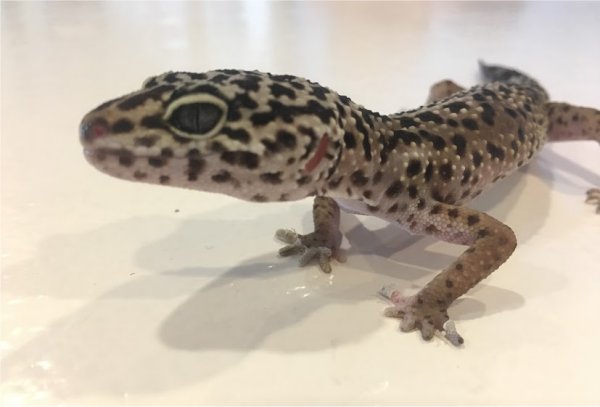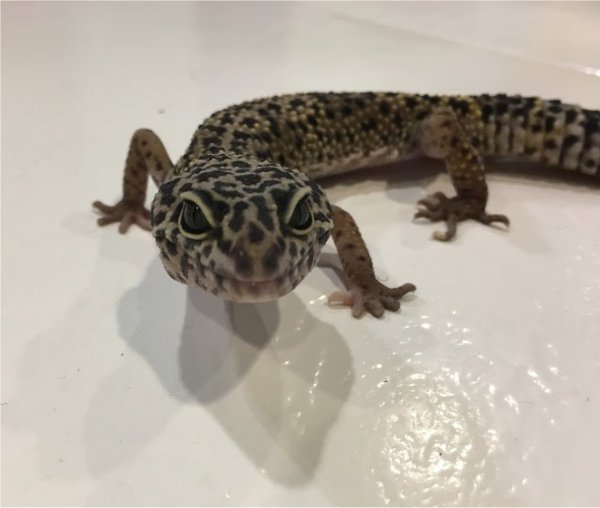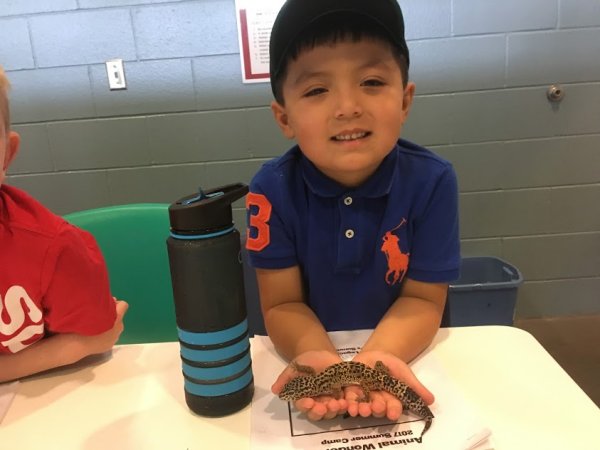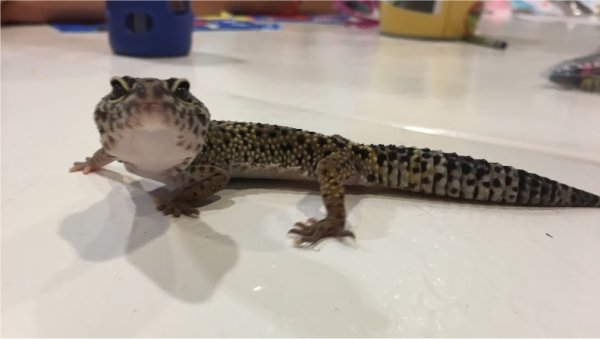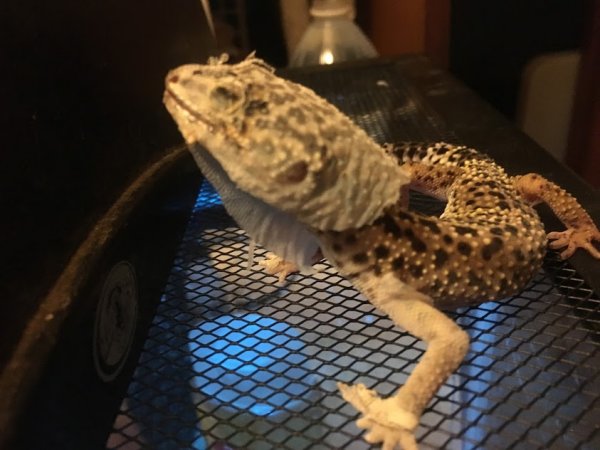 Toes with shedding issues.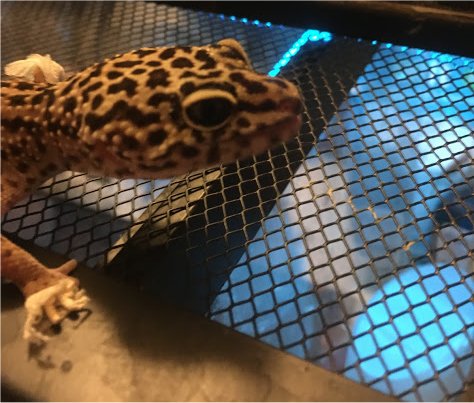 After assisted removal.
---
The beauty and genius of a work of art may be reconceived, though its first material expression be destroyed; a vanished harmony may yet again inspire the composer, but when the last individual of a race of living things breathes no more, another heaven and another earth must pass before such a one can be again. - William Beebe, 1906
---
Animal Wonders
We depend on our programs & donations to help fund the care and housing for our animals, most of which are either rescues or surrenders. We seem to be always taking in new animals that need a home or different situation, their care adds up. If you would like to help support Animal Wonders, it would be greatly appreciated. We are always in need of donations, caging material, lumber, crates, aquariums, straw, & newspapers.
Contact
Animal Wonders,LLC
Address : 405 W, 10th St, Holden, MO 64040

E-mail : info@animalwonders.net
Phone : 816-807-4748