Scar
Ball Python (Python regius)
In 2011, we received a call from a police department about some snakes being abused. We arrived and took 4 severely injured Ball Pythons with us. Unfortunately the wounds were too much for three of the poor snakes and only Scar survived. Several years later, Scar has made a near complete recovery and is one of the sweetest snakes we've ever worked with. He still requires a special bath to help him shed his skin, but we are so happy he pulled through and is now an important part of our team. The Ball Python is also known as the Royal Python and is native to west-cenral Africa.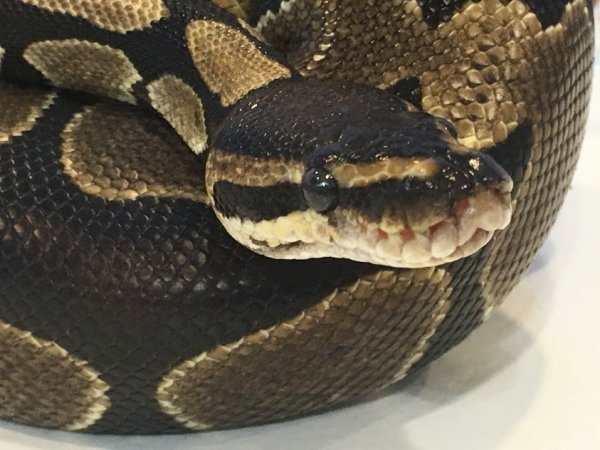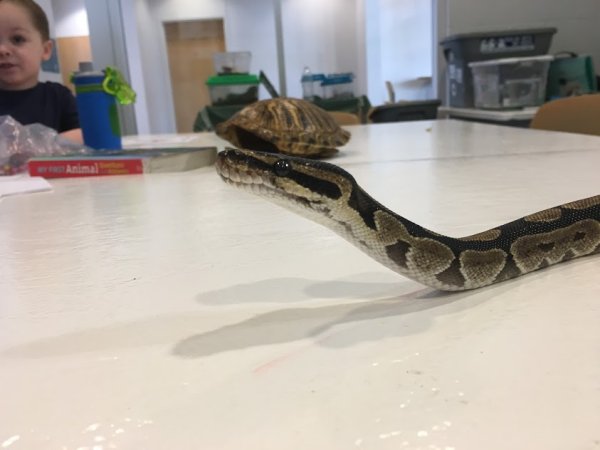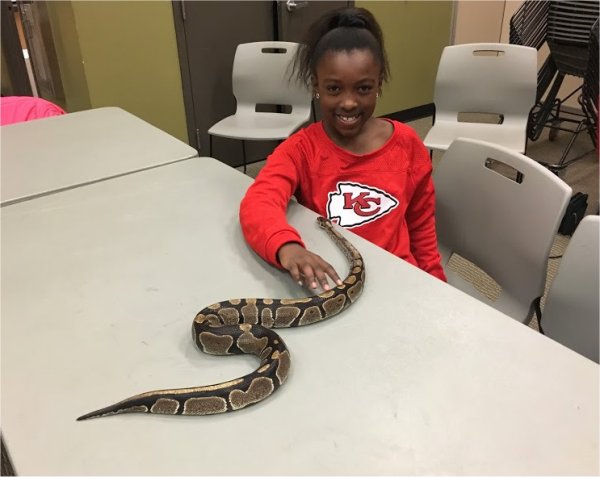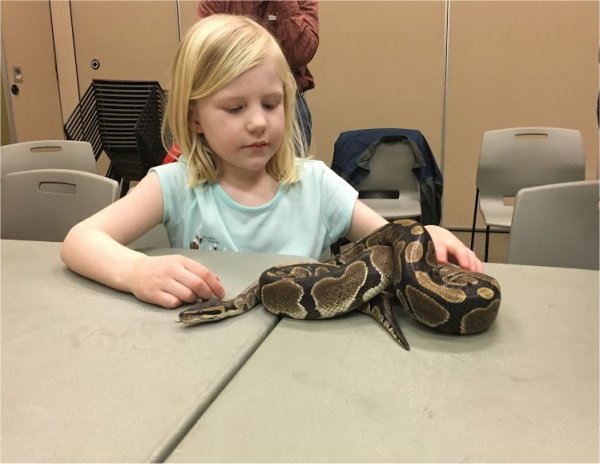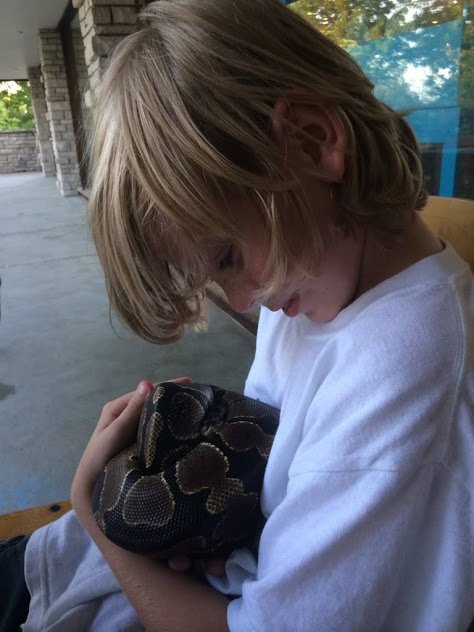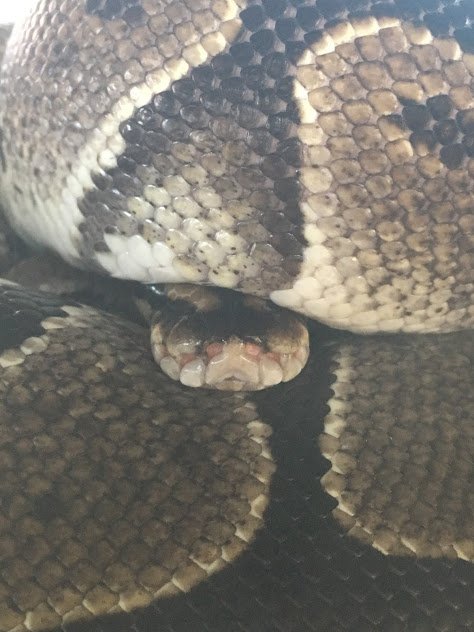 ---
The beauty and genius of a work of art may be reconceived, though its first material expression be destroyed; a vanished harmony may yet again inspire the composer, but when the last individual of a race of living things breathes no more, another heaven and another earth must pass before such a one can be again. - William Beebe, 1906
---
Animal Wonders
We depend on our programs & donations to help fund the care and housing for our animals, most of which are either rescues or surrenders. We seem to be always taking in new animals that need a home or different situation, their care adds up. If you would like to help support Animal Wonders, it would be greatly appreciated. We are always in need of donations, caging material, lumber, crates, aquariums, straw, & newspapers.
Contact
Animal Wonders,LLC
Address : 405 W, 10th St, Holden, MO 64040

E-mail : info@animalwonders.net
Phone : 816-807-4748