Oscar
Yellow-headed Amazon Parrot (Amazona oratrix)
Oscar is a founding member of Animal Wonders, being with us since the beginning in 2008. He loves going to work to see kids - sometimes singing and talking and other times being stubborn for laughs. Oscar is an important ambassador for endangered species as the Yellow-headed Amazon has had one of the most significant and drastic declines in population. Habitat loss and poaching for pets has caused this species to drop from 800,000 birds to less than 5,000 in 3 decades. He helps bring awareness to the "smaller" endangered species often neglected by the media in place of the megafauna. We also use Oscar when teaching about the now extinct Carolina Parakeet, the only parrot ever native to Missouri and Kansas.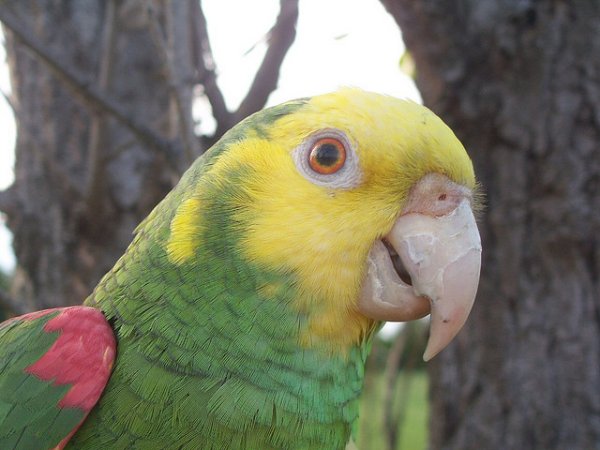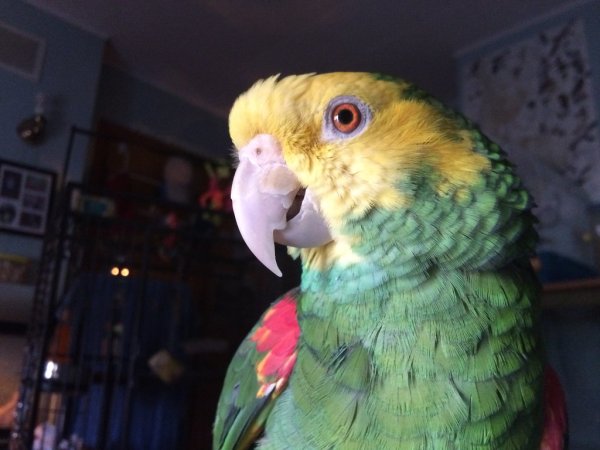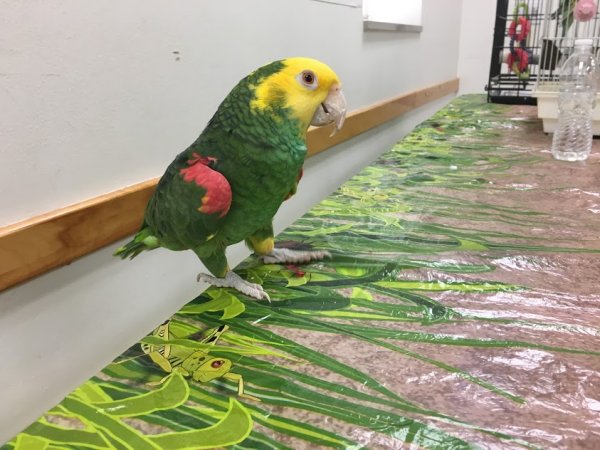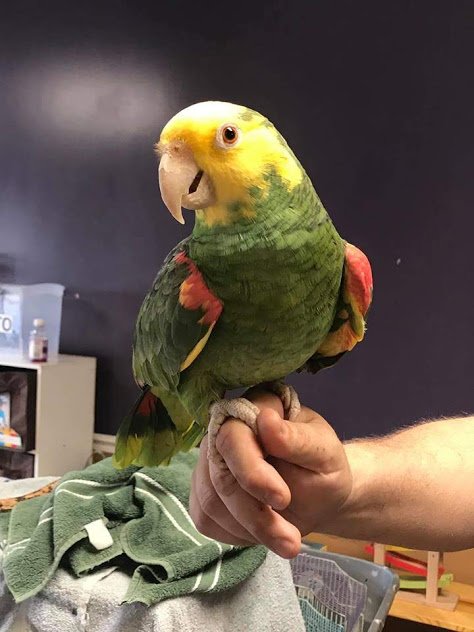 ---
The beauty and genius of a work of art may be reconceived, though its first material expression be destroyed; a vanished harmony may yet again inspire the composer, but when the last individual of a race of living things breathes no more, another heaven and another earth must pass before such a one can be again. - William Beebe, 1906
---
Animal Wonders
We depend on our programs & donations to help fund the care and housing for our animals, most of which are either rescues or surrenders. We seem to be always taking in new animals that need a home or different situation, their care adds up. If you would like to help support Animal Wonders, it would be greatly appreciated. We are always in need of donations, caging material, lumber, crates, aquariums, straw, & newspapers.
Contact
Animal Wonders,LLC
Address : 405 W, 10th St, Holden, MO 64040

E-mail : info@animalwonders.net
Phone : 816-807-4748