Husbandry Programs
"You want a what?!?!" How many potential snake, parrot, or lizard owners have heard that phrase from parents, spouses, and friends? We have as well and have created a series of interactive programs that families and friends can attend to learn more about and "non-traditional" pet ownership. Can take place as a stand-alone or a series of workshops; can also be used as an after-school program or camp activity.
The following programs each run approximately one hour - Reptiles & Amphibians, Pet Birds, Small Mammals: Learn what species make the best pets for beginners, what species to avoid, how to set-up and maintain housing. Live examples will be on hand at each session.
Backyard Poultry: A special session devoted to the wonderful world of chickens. Long thought to be just livestock designated to the rural areas, chickens are not beginning to become quite popular with suburban residents. Learn about which breeds are best for your situation, incubation, and more.
Backyard Aviary: Learn how to maintain a flock of exotic birds in your own backyard. Discussion on aviary types, species available, and diet.
Consultation: Thinking of a new pet or currently own one and need personal advice to help care for it? Animal Wonders can help you with advice, nutrition, and housing. Contact us for more information specific to your situation.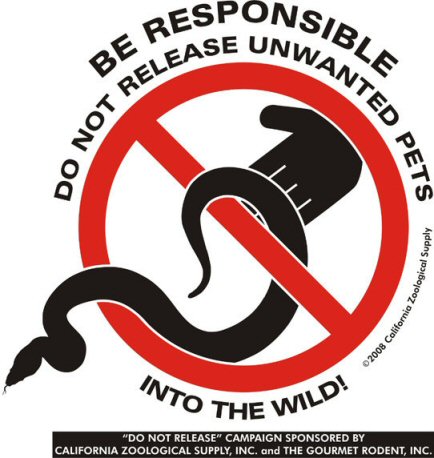 All too often an exotic pet is purchased with little or no research and when this pet becomes to large or unmanageable it is either released into the wild (to face death or harm to native fauna), euthanized (because shelters are too crowded and zoos can't take them in), or simply die due to improper housing or diet. Our programs are designed to help families and potential pet owners to make informed and responsible decisions before purchase.
Please contact us to book this program or to see if we are scheduled at a location in your area.



---
---
Animal Wonders, LLC © 2014
Animal Wonders
405 West 10th, Holden, MO 64040
816-807-4748
info@animalwonders.net


We depend on our programs & donations to help fund the care and housing for our animals, most of which are either rescues or surrenders. We seem to be always taking in new animals that need a home or different situation, their care adds up. If you would like to help support Animal Wonders, it would be greatly appreciated. We are always in need of caging material, lumber, crates, aquariums, straw, & newspapers.