Animal Wonders Kansas City, Covid-19


Like many across the world, Animal Wonders has been greatly affected by the Covid-19 outbreak in 2020. Our last program was Friday, March 13, 2020 and have been unable to do in-person animal programs since. These programs are what keeps us going and the animals cared for. April 2020 was especially going to be busy and we had 25 Girl Scout meetings dropped in addition to our daily school visits and other weekend events, a HUGE impact to our operation to say the least. May doesn't look we'll be working either and we're very worried about the usually very busy, and vitally important, summer program season being impacted. Below is a brief FAQ, information on the virus, and our future.



What is Covid-19?

First let's learn a little about Covid-19. I'm an animal guy, so I'm going to let the experts explain it! Please visit the Centers for Disease Control and Prevention and the World Health Organization. From the WHO: Coronaviruses are a large family of viruses which may cause illness in animals or humans. In humans, several coronaviruses are known to cause respiratory infections ranging from the common cold to more severe diseases such as Middle East Respiratory Syndrome (MERS) and Severe Acute Respiratory Syndrome (SARS). The most recently discovered coronavirus causes coronavirus disease COVID-19.

Symptoms: The most common symptoms of COVID-19 are fever, tiredness, and dry cough. Some patients may have aches and pains, nasal congestion, runny nose, sore throat or diarrhea. These symptoms are usually mild and begin gradually. Some people become infected but donít develop any symptoms and don't feel unwell. Most people (about 80%) recover from the disease without needing special treatment. Around 1 out of every 6 people who gets COVID-19 becomes seriously ill and develops difficulty breathing. Older people, and those with underlying medical problems like high blood pressure, heart problems or diabetes, are more likely to develop serious illness. People with fever, cough and difficulty breathing should seek medical attention.



Will Covid-19 harm animals?

One the most common questions I've been e-mailed, Can animals be infected with COVID-19 virus? Again I turn to the medical experts, please visit OiE - World Organisation for Animal Health: The current spread of COVID-19 is a result of human to human transmission. To date, there is no evidence that companion animals play a significant a role in spreading the disease. Therefore, there is no justification in taking measures against companion animals which may compromise their welfare



What's next for Animal Wonders?

We are following all guidelines by the states for which we work. For our home state Missouri: Missouri Department of Health & Senior Services, for Kansas: Kansas Department of Health and Environment, Nebraska: Nebraska Department of Health and Human Services, Iowa: Iowa Department of Public Health, Oklahoma: Oklahoma State Department of Health, Texas: Texas Department of State Health Services. We are also following all the guidelines set forth by the individual counties and communities.


According to the Cybersecurity and Infrastructure Security Agency, Animal Wonders, LLC is deemed an essential service based on our business classification of EDUCATION in 2008: Educators supporting public and private K-12 schools, colleges, and universities for purposes of facilitating distance learning or performing other essential functions. However, what do we do when all these faclities are closed? We have had one school sign up for a virtual outdoor lesson on prairies and wetlands, that's it! We are open to create opportunities for other teachers, but are limited with our equipment. I will do what I can to make it as educational and informative as possible. The Small Business Administration denied our request for assistance and a loan because we should apparently still be working. One virtual program isn't going far in keeping animals fed. We have applied for other grants and loans, none have worked out as of yet. There is no choice, we will not survive this crisis without the small business assistance. It hit at the absolute worst time, our busiest spring schedule in years wiped out. Summer is in jeopardy. The big guys get it, while us little guys suffer. Very upsetting times and the daily frustrations mount with each new bill.

How to help?

Prior to the shut down, our programs were 98% of Animal Wonders income. Everything we do depends on the number of programs we do, I personally try to ensure at least one a day to keep operations going. It may be a bird walk, a reptile program, scouts, a school, or a variety of others, many or our followers know that I'm not an easy person to catch on the phone and I love it!!! Keeping busy ensures that the current animals are cared for properly and we can continue our mission taking in rescues, surrenders, and emergencies of non-native, non-traditonal pets. Even during this crisis, I cannot say no to a non-native animal in need, it's just what I do, I can't! I don't want to hear or read of captive reptiles or birds being released into the wild because someone can't care for them. They do not belong here and will not survive, call me if you're in this situation.

At this time, there are NO animal programs and no income. Because I don't have the equipment, our YouTube content is considered monetizable (it never has been) and no way can compete with the bigger funded channels. The only project we have going right now is the virtual wetlands lesson (just finished the prairie). We are soley reliant on the generosity of donations. If you'd like to help, and I know this is a difficult time for everyone, the easiest method is through Animal Wonders PayPal. Please keep every receipt, it is tax deductible! You can also send check or money order to Animal Wonders, 405 w 10th, Holden, MO 64040. I can mail you a printed or email a pdf receipt.


Animal Wonders has created lists of care needs on Amazon, Walmart, Petco.



Animal Wonders KC
22 April 2020: Our segment aired on KMBC Channel 9, see the video below: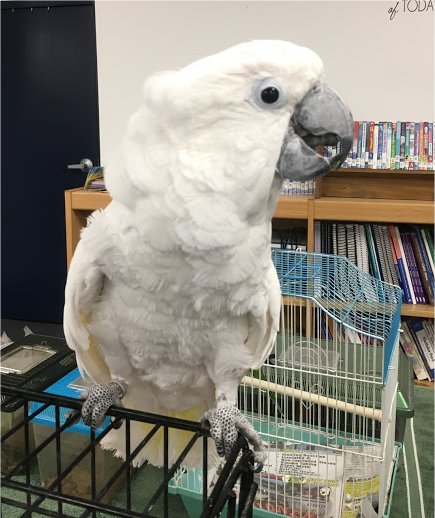 Snowbird the Umbrella Cockatoo is one our newest birds, she was surrendered just weeks prior to the shut down.
Animal Wonders
It is difficult to say no to animals in need and we depend on our programs & donations to help fund the care and housing for our surrendered and rescued animals. However, the cost of taking in unwanted pets is very expensive. If you would like to help support Animal Wonders, it would be greatly appreciated.
Contact
Animal Wonders,LLC
Address : 405 W. 10th St, Holden, MO 64040

E-mail : info@animalwonders.net
Phone : 816-807-4748