Animal Birthday Parties

Our birthday party themes consist of: Herps (Reptiles & Amphibians), Creepy Crawlies, and Diversity of Life. Each contain at least six animals that we bring with us as well as a craft activity that the guests will take home with them. Parties usually last about an hour, we provide all of the materials needed for the crafts. Once you have selected a theme, we will provide you with a list of animals that would be available on that date. These animals are non-venomous and safe when handled properly and our educators have many years of experience with these species (most of which have worked in AZA accredited zoos and aquariums).
Parties can take place at a location of your choice, provided they allow live animals at the facility. Parks, churches, schools, and even your home! The parties are a fun relaxed atmosphere where the birthday boy or girl helps to run the show. Any questions, please don't hesistate to call 816-807-4748.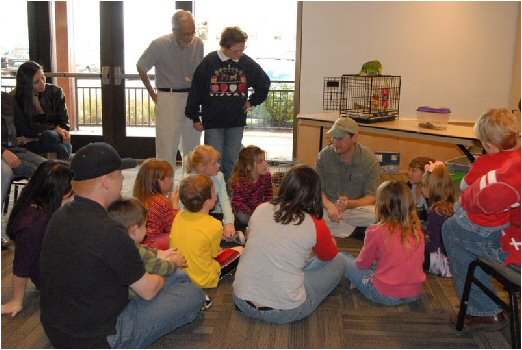 November 2011 Birthday Party; Photo by John Jones.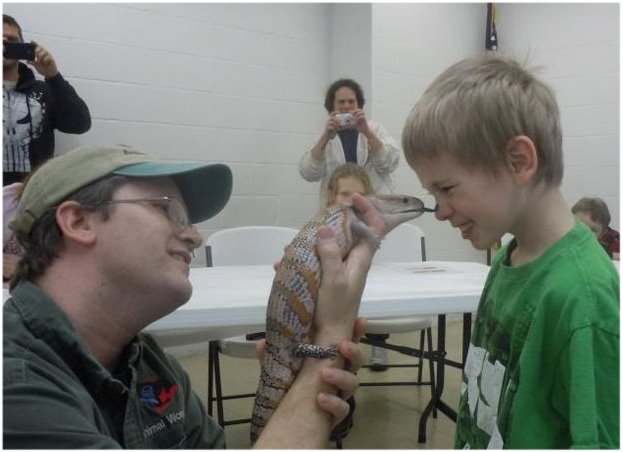 In January 2012, our very own Varick decided that he wanted his own Animal Wonders party and received a kiss on the nose from Darwin the Skink.



---
Animal Wonders, LLC © 2014
Animal Wonders
405 West 10th, Holden, MO 64040
816-807-4748
info@animalwonders.net


We depend on our programs & donations to help fund the care and housing for our animals, most of which are either rescues or surrenders. We seem to be always taking in new animals that need a home or different situation, their care adds up. If you would like to help support Animal Wonders, it would be greatly appreciated. We are always in need of caging material, lumber, crates, aquariums, straw, & newspapers.